Ready to find a better equity release deal?
Switching could save you a lot of money over the long term, preserving more of the equity in your home for you to draw on later or leave to your loved ones as inheritance
Choice has never been greater
As the equity release market continues to grow, so does the number and variety of products on offer.
Today over 55s enjoy drawdown options that mean you can release money from your home when you need it, flexible payment options that allow you to manage the balance of the loan and – importantly – lower rates.
Average equity release interest rates have fallen in recent years, from 6.15% in 2016 to 4.07% in 2021 according to Moneyfacts.
| | 2016 | 2021 |
| --- | --- | --- |
| Number of equity release products on the market | 66 | 510 |
| Average equity release interest rate | 6.15% | 4.07% |
So if you have released equity from your property, especially more than 5 years ago, it may be worth considering switching to a better deal.
How much could you save by switching?
If you took a lifetime mortgage in 2016 when you were 65 where you released £100,000 (40% of the value of your £250,000 home) at 6.15%, after five years the total loan will be £135,895.32 (assuming you made no payments, excluding any other charges etc.)
If you stay on this plan for five more years the loan will total £184,675.39.
If after having the loan for five years you switch to a plan with a 4.07% interest rate, by the time you are 75 (in year 10 of the loan) your loan will grow to £166,507.53 – a saving of £18,167.86.
After the costs of the equity release process switching could still save you £15,000 over five years, and even more over the longer term.
How to find a better lifetime mortgage deal
The advantages of a new equity release plan need to be weighed carefully with the exit fees and early repayment charges that could result from ending your lifetime mortgage early.
As your lifetime mortgage balance will have increased with interest over the years, you need to consider whether you can find a new lifetime mortgage that allows you to borrow the same amount against your home.
The best deal for you depends on many different factors. That's why you should talk to a qualified equity release adviser.
OneFamily Advice
Our advisers offer impartial, whole-of-market lifetime mortgage advice over the phone.
Your adviser will take the time to understand your unique circumstances and your needs before making recommendations. They will be able to properly weigh up the pros and cons of switching including potential exit fees or early repayment charges.
The initial consultation is free. If you do decide to proceed with one of our adviser's recommendations, there is a fixed £950 fee for our advice.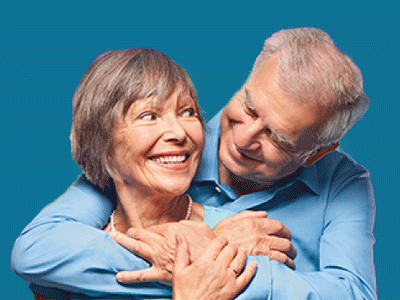 Important: The loan amounts above are an illustration of the amount you could borrow. The actual amount may vary depending on your individual circumstances. The figures are not guaranteed and do not constitute an offer to lend. The loan amount will need to pay off any existing mortgage secured against the same property.
Liked this article?

You may also be interested in...