What is equity release and how does it work?
Releasing equity from your home can help you to turn your property into valuable retirement income.
What is equity release?
Equity release frees-up a portion of the market value of your home, turning it into tax-free cash.
With equity release, you're essentially taking out a loan against the money you've already put into buying your house. You can keep living in your home as long as you'd like.
How does equity release work?
Equity release is available to homeowners aged 55 and over.
The amount of equity you can release from your home is based on your age and how much your home is worth. You don't have to pay anyone back, as your equity release provider will make their money back through the sale of your home when you pass away or move into long-term or permanent care (such as care home).
To release equity from your home you need to have an equity release product recommended to you by a qualified adviser who has considered your unique circumstances.
There are lots of things to consider, including inheritance and how equity release payments could affect your benefit entitlements or tax obligations.
There are two main types of equity release: lifetime mortgages and home reversion plans. Whether you choose a lifetime mortgage or a home reversion plan, you can receive the money in a single lump sum or over several instalments.
Lifetime mortgage
A lifetime mortgage is a loan taken against the value of your home. That loan is then repaid through the sale of your home when you die or enter long-term care.
Lifetime mortgages allow you to retain full ownership of your home, making them the most popular form of equity release.
Home reversion plan
With a home reversion plan, you get tax-free cash to spend by selling a portion of your home to a home reversion provider. They get this money back when your property is sold after you die or enter long-term care.
The greatest difference between a home reversion plan and a lifetime mortgage is that, with a home reversion plan, you don't keep full ownership of your home as you're selling a portion of it to receive your money.
What can I use equity release for?
When you take out an equity release product, you decide how much equity you want to release from your home. This will be how much tax-free money you'll get to spend.
You can then use this money however you like, but many people choose to use it to:
Provide financial support to your loved ones
Pay off any debts or loans you might have
Make home improvements
Give yourself some extra money for retirement
How can I release equity from my home?
To release equity from your home, you need to speak to a qualified adviser.
Taking out financial products, such as equity release, is a big decision that could affect things like what kind of inheritance you leave behind.
Equity release payments could impact how much tax you need to pay and your entitlement to certain benefits.
Your adviser will look at your individual circumstances to make sure that equity release is the right solution for you. They'll also talk you through other options, such as downsizing or remortgaging to a standard mortgage or a retirement interest-only mortgage.
If equity release is the best choice for you, your adviser will go through all the products available on the market and help you find the right one for your needs.
All approved equity release providers require you to get independent legal advice from a qualified solicitor to make sure you're aware of all the possible legal impacts of releasing equity from your home. Ask your adviser if they have someone they recommend, so you can be sure to choose a specialist solicitor with equity release experience.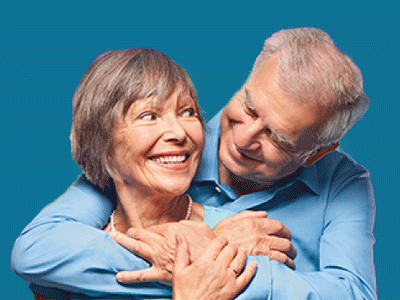 Equity Release
Get a free initial consultation with our advisers and decide if equity release is right for you.
Important: The loan amounts above are an illustration of the amount you could borrow. The actual amount may vary depending on your individual circumstances. The figures are not guaranteed and do not constitute an offer to lend. The loan amount will need to pay off any existing mortgage secured against the same property.
You may also be interested in: