How much does equity release cost?
If you think equity release might be the right solution for you, you'll need a clear picture of the costs involved. This includes interest rates, set-up costs and arrangement fees.
What are the initial charges?
Lifetime mortgages are by far the most popular form of equity release. Some lifetime mortgage products have arrangement fees to cover set-up and legal costs, while others have none. An equity release adviser will ensure you understand the charges associated with any product they recommend.
What are the interest rates for equity release?
The interest on your lifetime mortgage will depend on how long it runs for and what type of plan you choose. For example, with a 'roll-up' lifetime mortgage, it works like this:
At the end of the first month (or year), the interest charged is added to the original loan.
This interest is then 'compounded'. This means it's calculated on the sum of the original loan, plus the interest charge in the first month (or year).
With each month (or year) that passes, this process continues.
The interest owed is calculated monthly (or yearly), based on the larger amount – even though the interest rate stays the same.
Can you pay the interest?
With many lifetime mortgage products you have the option to pay off all or part of the interest. Some even have options for making payments against the loan amount.
Otherwise you can let the interest "roll-up" (or compound) in the knowledge you will not go into negative equity (owe more than your property is worth) or have to move out.
What other fees are involved with equity release?
What's the total cost of equity release?
According to Money Saving Expert, the costs associated with equity release can total between £1,500 and £3,000.
It's impossible to offer a more precise figure because there are so many variable factors at work – for example different lenders charge different application fees. Some lenders even offer cashback deals that will cover the cost of the application fee for you.
Our advice fee
OneFamily advice is provided by qualified, experienced advisers, who do not work on commission. To keep the process as simple and transparent as possible, we charge a single advice fee of £950, no matter the size of your loan.
How our fees compare
Many of our competitors use a percentage fee to charge for their advice. The following table shows how typical percentage fees compare to our fixed fee over a range of low, average and higher loans.
| | Our Fixed Fee | 1.95% Fee | 2% Fee | 2.25% Fee |
| --- | --- | --- | --- | --- |
| £100,000 | £950 | £1,950 | £2,000 | £2,250 |
| £80,000 | £950 | £1,560 | £1,600 | £1,800 |
| £60,000 | £950 | £1,170 | £1,200 | £1,350 |
| £40,000 | £950 | £780 | £800 | £900 |
| £20,000 | £950 | £390 | £400 | £450 |
Find out more about how our fees compare..
As well as a percentage of the loan, most advice providers also have a minimum fee for their whole-of-market advice services.
| | Interest Rate | Fixed Fee | Minimum Fee | Maximum Fee |
| --- | --- | --- | --- | --- |
| OneFamily Advice | N/A | £950 | N/A | N/A |
| Equity Release Supermarket | N/A | £995 | N/A | N/A |
| Key* | 1.99% | N/A | £1,499 | N/A |
| Age Partnership | N/A | N/A | N/A | £1,795 |
OneFamily Advice and competitor advice fees, as on 2 November 2022.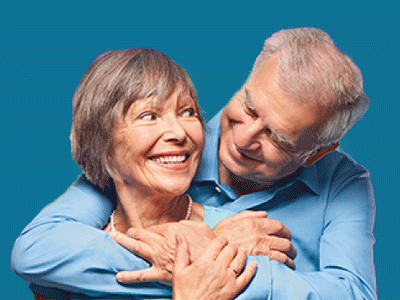 Speak to us
In your free initial consultation you can find out more about equity release works and whether it's right for you.
Important: The loan amounts above are an illustration of the amount you could borrow. The actual amount may vary depending on your individual circumstances. The figures are not guaranteed and do not constitute an offer to lend. The loan amount will need to pay off any existing mortgage secured against the same property.
Liked this article?

You may also be interested in...