Junior ISAs (JISAs) are a great way to save for your child's future. By putting money away little and often, you can quickly grow a lump sum that could give your child a head start in life.
One of the great things about JISAs is that anyone can help your child's savings pot grow. Find out how you, your family and even your friends can pay into a JISA and be a part of giving your child a strong financial start when they enter adulthood.
How do you pay into a junior ISA?
JISAs are savings accounts for children where the money is locked in for the child until they turn 18. Only someone with parental responsibility (a parent or legal guardian) can open a junior ISA for a child.
The methods of paying into your account will depend on your JISA provider.
At OneFamily, we make it as easy as possible to pay into a JISA in a way that suits you. You can do so by setting up a direct debit, paying in online through our website with your debit card or by bank transfer, pay in over the phone or post us a cheque. You just need to know the child's date of birth and their JISA account number.
You can make payments into a JISA from as little as £10 and there's no upper limit for each payment, as long as it doesn't take you over the annual JISA allowance. You can do this through one-off payments, set up a direct debit for regular payments or a combination of both.
Setting up a direct debit could be a great way to help build up your child's JISA. You can easily set one up for as much as feels comfortable to you, starting at £10. That way, you'll be building your child's savings pot every month without even having to think about it. Direct debit payments can be stopped and started at any point, so if you ever want to take a break from your monthly payments you can easily do so.
Find out more about paying into a JISA on our payment pages.
Who can pay into a junior ISA?
Anyone can pay into a child's JISA. You don't even have to be a family member, so their aunt, uncle and even your neighbour can help support your child.
Your child can pay into their own junior ISA
As long as your child has a bank account, they can pay into their own JISA.
Telling your child about their JISA early on and teaching them how to use it to save their own pocket money could be a great way to help them build good savings habits for the future.
You could even open a child savings account for your child to help them start building up savings for their own JISA from a young age.
Grandparents can pay into a junior ISA
Not only can grandparents pay into a JISA, but it can also be a great way to leave some money for your grandchildren without paying inheritance tax on it.
How much can I pay into a junior ISA?
There is an annual limit of £9,000 that you can pay  into your child's JISA each tax year. The tax year resets every year on 5 April.
Children can have both a cash JISA and a stocks and shares JISA. However, the limit is per child, meaning if they have more than one type of JISA that £9,000 limit will be shared between both.
Family and friends may want to pay into your child's JISA. It's a good idea to talk to them about the annual limit, especially around special occasions like birthdays and Christmas, so that everyone who wants to pay in has a chance to do so.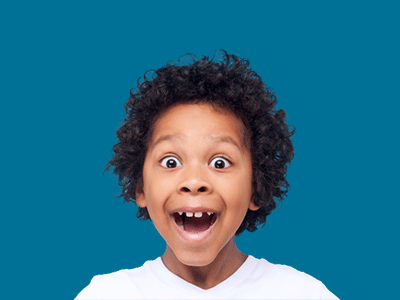 Our OneFamily Junior ISA
With our stocks and shares Junior ISA you can start investing from just £10 per month up to a maximum of £9,000 each year on behalf of a child. Anyone can pay in, and the child will gain access to the account once they are 18 years old. If you have an existing junior ISA or a Child Trust Fund, you can transfer to a OneFamily Junior ISA quickly and easily.
Stocks and shares JISAs have good long-term growth potential, but the value of your investments can go up or down and your child could get back less money than you've put in.
Find out more about junior ISAs
What would you like to do next?
Start saving today
Your kids deserve a head start. Invest in your children's future with our stocks and shares Junior ISA for tax-free savings.
Transfer a Junior ISA account
Transferring a Junior ISA to us is simple, and we won't charge you for making the change.