Equity release, inheritance tax and your estate
When you release equity from your home how does it affect the value of your estate and your inheritance tax obligations?
Lifetime mortgages reduce the value of your estate
Your house is probably the largest asset you own, and will probably represent most of your estate when you die.
When taking out a lifetime mortgage, you are using a stake in your home as a security for the money you borrow. This can have the effect of reducing the value of your estate by the original amount of the lifetime mortgage, plus any interest and charges.
Find out more about lifetime mortgages here: How does a lifetime mortgage work?
The amount you owe can increase
Depending on the type of lifetime mortgage you take out, the amount you owe can be affected by different factors such as the rate of interest charged and whether or not you choose to make any repayments.
You'll never owe more than your home is worth
Remember that all lifetime mortgages come with a No Negative Equity Guarantee, meaning, as long as you abide by the terms of the loan, you will never have to pay back more than the amount that is received from the sale of your home.
Ensuring you leave an inheritance
As with any loan, interest is charged on the balance over time. If no interest payments are made, the balance of the lifetime mortgage plus interest may mean that there is no equity remaining in your home to leave for your next ok kin.
If you wish to ensure you leave an inheritance, you have options:
Equity release & your inheritance tax obligations
The balance of the lifetime mortgage at the time of your death will be settled through the sale of your property. If your property is worth £500,000, and the total owed on your Lifetime Mortgage is £50,000, the net contribution of your property to your full estate will be £450,000 after your lender is repaid. The remainding value of your estate will then be taken into account when calculating what, if any inheritance tax is payable.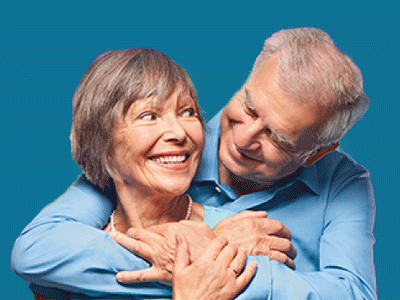 Equity release is a big decision
Equity release has a significant impact on your finances, which is why you need to talk to a qualified equity release adviser about your unique circumstances before proceeding.
You can get a free initial consultation with a OneFamily Adviser.
Try our equity release calculator
See how much equity you could release by entering your details below.
Important: The loan amounts above are an illustration of the amount you could borrow. The actual amount may vary depending on your individual circumstances. The figures are not guaranteed and do not constitute an offer to lend. The loan amount will need to pay off any existing mortgage secured against the same property.
Liked this article?

You may also be interested in...