How long does equity release take?
Equity release is the process of turning the equity in your home into cash that you can spend however you like - but how long does it actually take?
What is equity release?
There are two ways to release equity from your home – taking out a loan against part of it, with a lifetime mortgage, or selling part of it, with a home reversion plan.
By far the most popular form of equity release, a lifetime mortgage is a loan that is repaid when you die or enter long term care. The lender claims their proceeds from the sale of your home upon your death or entry into long term care.
With a home reversion plan you sell a portion of your home. When you die or enter long term care your house will be sold and the buyer will get their share of the proceeds.
With either product you can receive the money in a lump sum or over several instalments.
Find out more about equity release here: What is equity release and how does it work?
How long does it take to release equity?
A lifetime mortgage application usually takes between 5 and 8 weeks in total. The process involves a considerable amount of legal work and its duration will depend on how efficient and experienced your solicitor is.
If you want to keep delays to a minimum, taking some time to find a solicitor experienced in the legalities of equity release might be worth your while. Find out more in our equity release FAQs.
The key equity release stages are as follows:
Consultation
Lifetime mortgages can only be taken out through a qualified, regulated adviser. During your initial consultation, they will discuss your unique situation.
They will also answer any questions or concerns you might have. Your adviser might make an estimate of how much you could release and offer some early suggestions.
Fact find
If you're happy to go ahead, it's time to go into things in more depth. At this stage, your adviser will go over your finances in greater detail. They will discuss your priorities to help you decide if equity release is right for you and whether a lump sum or a drawdown equity release plan meets your needs best.
Presentation
Based on the information gathered during the fact find, your adviser will research the best products from across the market that meets your specific requirements and needs. Once they have done this, they will then present their recommendations.
Application
Once your adviser has made you aware of the benefits and risks of their recommendation, it's decision time. When you've weighed up the options, your adviser will complete the application with you and send it to the provider.
Valuation
Your provider will now assess your application, obtain credit references and send an independent surveyor to value your home.
Mortgage offer
Once the provider is satisfied with their valuation of your home and your application, they'll send out your mortgage offer. You, your solicitor and your adviser will then check that everything is in order and if so, your solicitor will set about completing the legal work.
Solicitor's appointment
Prior to completing on your lifetime mortgage you will be required to meet with your solicitor, this could be in the solicitor's office or in your own home.
During the appointment the solicitor will ensure you understand the nature of the agreement you are entering, take copies of your identification and arrange for you to sign the mortgage offer acceptance.
Completion
With all legal work complete and the mortgage offer signed, your lender will then arrange a date to release the funds to your solicitor. In most cases, all legal and adviser fees will be deducted from the amount released on completion.
The legalities of equity release
Releasing equity from your home is a major decision and one that requires professional advice. The Equity Release Council stipulates in its rules and guidance that you must have independent legal advice as part of the equity release application process.
The equity release solicitor's role begins when you've received what providers refer to as an 'offer'. To comply with money laundering regulations, they will then carry out an identity check and once this is done, they will check the title deeds and other paperwork related to your property.
Paying off your mortgage with equity release
If you're using your equity release funds to pay off your existing mortgage, your solicitor will also take care of that at this stage. Finally, your solicitor will arrange a completion date with your lender and handle the transfer of funds into your bank account.
This process is likely to be faster if your solicitor is experienced in equity release. To ensure this is the case, choose a solicitor who is a member of the Equity Release Solicitors Alliance.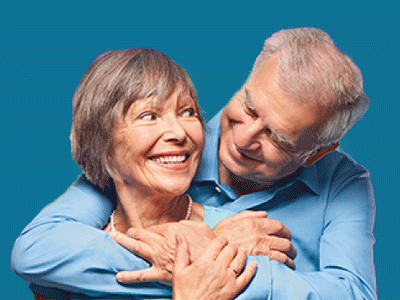 Talk to us
Book a free initial consultation where we can answer any questions you may have and help you to decide whether equity release is right for you.
Try our equity release calculator
See how much equity you could release by entering your details below.
Important: The loan amounts above are an illustration of the amount you could borrow. The actual amount may vary depending on your individual circumstances. The figures are not guaranteed and do not constitute an offer to lend. The loan amount will need to pay off any existing mortgage secured against the same property.
Liked this article?

You may also be interested in...