How to leave money for your funeral
Have you thought about leaving money for your funeral? If you don't make provisions, your family could be left to foot the bill.
Protecting your family
Leaving money for your funeral may not be the cheeriest thing to think about, but some families struggle to cover these costs when they lose a loved one.
How can you protect your family from being landed with an unexpected bill upon your death?
Funeral expenses
When you die, your burial or cremation will need to take place within days – and be paid for promptly. The person organising the funeral (usually your closest living relative) may have to pay for it.
If your assets need to be sold off to repay debts your relative may have to wait months - even years - to get reimbursed. And if your assets don't cover your debt, they may not be reimbursed at all.
Here are some of the popular ways people leave money to cover the cost of their funeral:
OneFamily Over 50s Life Cover
Our Over 50s Life Cover includes Funeral Funding, which allows the proceeds of your life cover policy to be paid to a funeral provider when you die. It also comes with Terminal Illness benefit to offer peace of mind to you and your family at a difficult time.
Protecting your loved ones from having to deal with funeral costs after your death is a thoughtful and caring thing to do.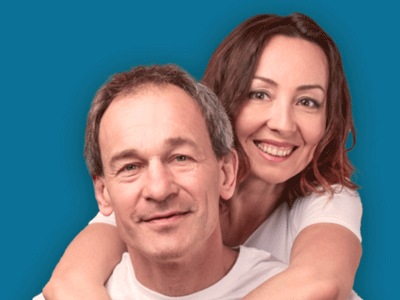 Look after your loved ones with our affordable life cover
OneFamily Over 50s Life Cover is designed to give you and your loved ones peace of mind at a very difficult time, by helping pay towards the cost of your funeral.
Liked this article?

You may also be interested in...