What is probate and how does it work?
When someone dies who is in charge of their estate? In this article we explain the probate process
How does the probate process work?
When someone dies the process of confirming who handles their estate is called 'probate'. The person who has the right to deal with or "administer" the estate is the deceased's personal representative (PR). Proof of the PR's legal authority is provided when they apply for and obtain a grant of representation from the court.
If a will has been left, this should name an 'executor' as the PR – the person responsible for winding up the estate and paying liabilities, distributing property, money and assets.
If there is no will, someone close to them - usually a family member or spouse - can apply to the court to administrate their estate.
Grant of representation
If you're the person responsible for executing the state, you'll need to obtain a 'grant of representation' before you can start collecting assets, paying liabilities, distributing their property, money and assets in accordance with the will or laws of intestacy (if there is not valid will).
As grant of representation is a legal requirement, it can be a complicated system to get to grips with. You can either apply yourself, or you can pay a probate solicitor to do the work for you.
There are two types of grant of representation:
Let's breakdown the stages required in getting probate in England and Wales.
The probate process explained
Probate valuation of property and assets
You'll need to gather details of all the deceased person's assets and liabilities (e.g. property, savings accounts, debts) and work out how much the estate is worth. The value of the estate is needed to determine whether you need to apply for a grant of representation. You'll probably have to read financial records such as bank statements and tax returns to find out this information.
Sometimes a grant of representation is not needed, for example if the estate is:
Low value
Generally speaking, if what's been left behind is less than £5,000 a grant may not be needed. Administering personal and household property and cash may also not require a grant of representation.
It's worth noting that different organisations will have different limits to decide whether a grant is required before paying out any assets but all will need to see the a copy of the death certificate.
Is held under joint names
If any parts of the estate are held in joint names (e.g. property or a bank account) this will automatically pass to the surviving spouse/civil partner.
With our Over 50s Life Cover, policyholders can nominate beneficiaries, which means the policy pays out the up to £5,000 to an appointed nominee without the need for probate.
Some banks or financial institutions may insist that you get a grant before giving you access to even the smallest amounts of money.
A grant is almost certainly needed when the person who dies leaves one or more of the following:
Assets worth more than £5,000 in total (this figure can vary).
Property or land held in the name of the deceased or held as 'tenants in common' with someone else.
Stocks or shares.
Some insurance policies.
Applying for grant of representation
Applying for a grant of representation involves filling out a few different forms and swearing on an oath. Here's an overview of the main steps to the application process:
Complete a probate application form – you'll need to complete the PA1P if there is a will, or a PA1A if there is no will.
Complete the relevant Inheritance Tax form – depending on the value of the estate, there may be inheritance tax to pay. You'll need to complete a IHT form even if you think no tax is owed.
Send your application – you'll need to send the probate and inheritance tax forms to your local probate office along with the will (if there is one), the application fee and the death certificate.
Swear an oath – you'll need to make a promise that the information you've given is true to the best of your knowledge. The probate office will send you an oath and details on how to arrange your appointment.
Next steps
If the estate does owe inheritance tax, you'll need to pay some or all of the inheritance tax in order to receive the grant of representation.
It's then a case of waiting for the grant of representation to come through in the post. Once this has arrived, you'll have to send a copy to the relevant organisations in order to get hold of the person's assets.
Next you'll need to clear any debts – this might include outstanding bills or tax. Once all of this has been sorted, you can then distribute the estate to whoever is entitled to it according to the will (or the law if there is no will).
It's important to remember that being an executor of someone's estate comes with a lot of responsibility. It's essential that you fully understand your duties when looking after the affairs.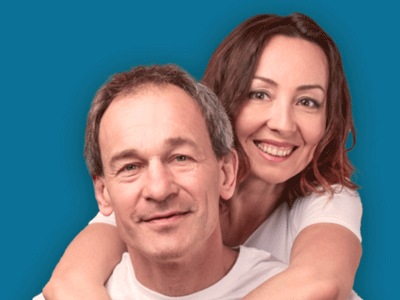 Look after your loved ones with our affordable life cover
OneFamily Over 50s Life Cover is designed to give you and your loved ones peace of mind at a very difficult time, by helping pay towards the cost of your funeral.
Liked this article?

You may also be interested in...
How to leave money for your funeral
Have you thought about leaving money for your funeral? If you don't make provisions, your family could be left to foot the bill.
What happens to debt when you die?
If you don't plan for it, your loved ones could be lumped with your debts after you die.