What are other people doing with their Child Trust Funds?
We asked one of our customers about her plans for her OneFamily Child Trust Fund once it reaches maturity
How much do you know about your Child Trust Fund?
Mum has been paying into my Child Trust Fund account every month to build it up for me and over the years that has become a useful nest-egg that will help me to start adult life.
Have you been talking to anyone about what to do with it?
I've been talking to my parents quite a lot recently about money and what my plans are for my Child Trust Fund money.  They're great at giving advice and are really supportive of what I want to do; they're happy so long as I'm happy, though Mum would prefer that I keep it invested if I can.  She thinks that if I leave it until I'm 21 then I'll be that much older and at a different point in my life, so I'll spend it more wisely – which is sensible advice.  Dad thinks it would be amazing for me to travel – he wants me to have fun and to enjoy it!
I think that, it would be good either way - it's nice that my Child Trust Fund has given me the opportunity to do something that I might not otherwise have done.  I think they were a really good idea, having that initial bit of money when you turn 18 can really help to start you off in life – especially if you are leaving home.  Having some money behind you is definitely a good thing.
It's also a nice way to mark becoming an adult.
What are your plans for the future? How do you plan to use it?
I have two plans for my future, the first is to go to university or dance college in London.  If I did that then I could probably transfer my job to London, which would help me to finance my way through college.  If that worked out then I probably wouldn't need to touch much of my Child Trust Fund money, so I'd reinvest it for a few more years.
If I didn't get into university or dance college then I'd take a gap year and reapply for my course for the following year.  I want to travel – I'd love to visit New York for six months - it's such an exciting place.  I imagine it would be quite a lot so I would use my Child Trust Fund for that.
Please note: OneFamily do not provide investment advice. Whether you're a glass half full, or glass half empty type of person - you should always remember when dealing with stocks and shares, whilst they can have good potential for returns in the long run – their values can fall as well as rise.  So, there's always a chance you could get back less than is paid in.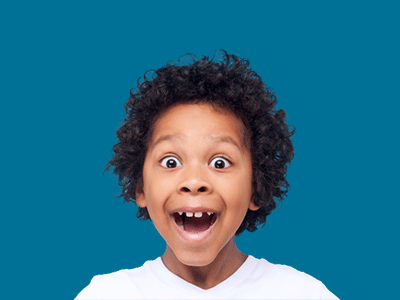 Ready to take control of your Child Trust Fund?
If you haven't already, register to manage your Child Trust Fund online
Liked this article?

You may also be interested in...
Ready to take control of your Child Trust Fund?
If you haven't already, register to manage your Child Trust Fund online
How to trace a lost Child Trust Fund
Some six million young people across the UK have a Child Trust Fund. But research suggests that more than one in six of them may have been lost.