Using equity release to pay off an interest-only mortgage
If you need to repay an interest-only mortgage you might consider equity release as an alternative to selling or downsizing.
Have you got an interest-only mortgage coming to term?
Many homeowners have interest-only mortgages that will now be coming to the end of their mortgage term. When these end a large amount of the capital may still need to be paid off. If you have no savings and you don't have a repayment strategy, this can be an extremely stressful time for you as a homeowner. So, it's important to understand what options are available.
Consider all your available options
It is worth considering your options early and creating a plan that fits your individual situation. If you have not managed to put sufficient funds aside to repay your interest-only mortgage it might be the case that downsizing and selling your house, choosing a retirement interest-only mortgage, or using the 25% tax free lump sum of your pension pot is the best option for you. However, it's important to seek advice before making a big financial decision such as this.
Using equity release to pay off an interest-only mortgage
If you are looking to repay an interest-only mortgage, you might have considered equity release as an alternative to selling or downsizing.
You must ensure that your home has enough equity that can be used to repay the mortgage. With equity release the loan is repaid when you die or go into permanent long-term care, so you don't have to worry about monthly repayments. However, releasing equity with a lifetime mortgage may impact the value of your estate and could affect your entitlement to means-tested benefits.
Equity release is not suitable for everyone and it is worth noting that it has a long-term financial impact, so speaking to an independent financial adviser is essential before committing to it.
Equity release may also mean your family receive less inheritance when you pass away. The lifetime mortgage is repaid through the proceeds of the sale of your property, meaning there could be little, or no inheritance left for your family.
Always seek professional advice when considering equity release
Equity release has a significant impact on your finances, which is why you need to talk to a qualified equity release adviser about your unique circumstances before proceeding.
Here, at OneFamily Advice, we have a team of dedicated advisers, who: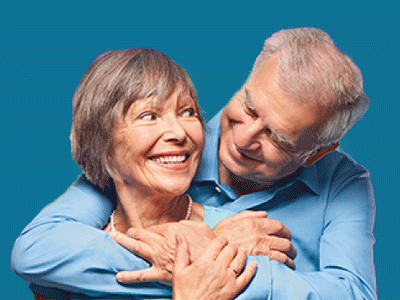 OneFamily Advice
Book your free initial consultation or give us a call on 0800 144 8244*.
Try our equity release calculator
See how much equity you could release by entering your details below.
Important: The loan amounts above are an illustration of the amount you could borrow. The actual amount may vary depending on your individual circumstances. The figures are not guaranteed and do not constitute an offer to lend. The loan amount will need to pay off any existing mortgage secured against the same property.
Liked this article?

You may also be interested in...