How to find the best equity release deal
With so many different products available, how can you tell which is the best equity release deal for you?
Why is it so important to find the best equity release deal?
Equity release is the process of unlocking part of the value of your home and turning it into cash that you can spend without having to move out. More and more people are turning to equity release to pay for home improvements, to help family members get on the property ladder, to pay-off debts or to supplement retirement income.
Equity release is a big decision. It can reduce the value of your estate and therefore the inheritance you can leave behind. It can also have a potential impact on your tax position and your entitlement to means-tested benefits. That's why it's important to find an equity release deal that is going to work for you.
What is the best way to release equity?
There are two main types of equity release product: lifetime mortgages and home reversion plans. Here we will explore some of the differences.
Lifetime mortgages
Lifetime mortgages are the more popular form of equity release, and are available to homeowners aged 55 and over. A lifetime mortgage is a loan taken out against your property that is repaid when you die or enter long-term care.
Lifetime mortgages are loans and that means that they accrue interest. This can compound over time, and if not carefully managed can end up becoming costly. Some have repayment options that allow you to pay back some of the loan and/or the interest over time.
Lifetime mortgages can provide the money to you in one lump sum, or you can take it in smaller installments when you need it - using a process called drawdown. When you use drawdown you'll only be charged interest on the money you've actually received, and not the money that you're yet to receive.
Home reversion plans
Home reversion plans are the less-popular form of equity release, and are only available to homeowners aged 60 and above. It involves selling a percentage of your home for below its market value, and when you die or enter long-term care and your home is sold, the provider will get their share of the proceeds.
Lifetime mortgages
Home reversion plans
How old do you need to be?
55 or over.
60 or over.
How is the money paid back?
When your home is sold.

You may also have the option to repay some of the loan or interest over time.

When your home is sold.
How do you receive the money?
Either as a lump sum or, if you don't need it all at once, accessed as when you do.
As a lump sum or a regular income.
Do you pay interest on the money?
Yes.
No, however as you are selling part or all of your home, you won't benefit from increases in property prices.
Do you still own your home?
Yes.

Lifetime mortgages are a loan taken out against your home.

No.

You would be selling all or some of your home.
Tips for finding the best equity release deal
Although finding a cheap equity release deal is important, it's also important that it works for you over the long term. Consider the full cost of equity release including advice fees, application fees, arrangement fees and early repayment charges.
To find the best equity release deal we recommend choosing an equity release lender that is a member of the Equity Release Council. Their products come with a 'No Negative Equity Guarantee' that ensures you will never owe more than your home is worth.
If you already have an equity release plan in place you can still shop around for a better deal. Switching could save you a lot of money over the long term, preserving more of the equity in your home for you to draw on later, or to leave behind to your loved ones.
Alternatives to equity release
Equity release is never your only option, you should always consider downsizing before releasing equity from your home. If you sell your home and move to a cheaper property you could free up enough money to meet your financial goals. A smaller home could also be easier to navigate as you get older, a bungalow for example.
Remember that moving house can be expensive, and it's understandable if you don't want to leave your home because of how close it is to your family, friends, community and services.
You could also consider remortgaging, altering your existing mortgage or a retirement interest-only mortgage to free up cash.
Talk to an adviser
You should talk to an adviser about your financial goals and circumstances when considering equity release. They can help you to understand whether equity release is appropriate for you, and to consider alternatives before making your decision.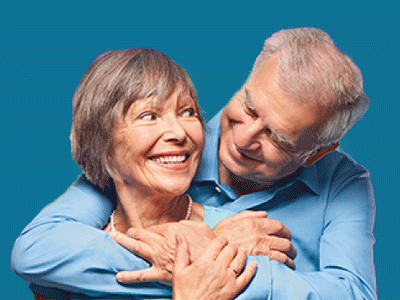 We can help
Our advisers offer impartial, whole-of-market lifetime mortgage advice, so you can be confident in the decision you make.
Try our equity release calculator
See how much equity you could release by entering your details below.
Important: The loan amounts above are an illustration of the amount you could borrow. The actual amount may vary depending on your individual circumstances. The figures are not guaranteed and do not constitute an offer to lend. The loan amount will need to pay off any existing mortgage secured against the same property.
You may also be interested in: