How much equity can I release from my home?
Equity release could improve your options as you approach retirement.
How much equity can I release?
If you're a homeowner aged 55 or over you may be able to release between 30% and 59% of the value of your home using equity release.
What factors impact how much equity I can release?
There are three main factors that determine how much equity you can release from your home.
Lenders will also look at other factors when deciding how much equity you can release, including the type of property, its condition and its location.
What is the maximum amount of equity you can release from a property?
The maximum amount of equity you can release from a property is 59% of its value, although this does depend on a number of factors including your age and various aspects of the property.
Below is an example to demonstrate how your age and the value of your property affect how much equity you can release with a lifetime mortgage. These figures are provided for illustration purposes only.
| | Your age | | | |
| --- | --- | --- | --- | --- |
| The value of your home | 55 | 65 | 75 | 85 |
| £100,000 | £30,000 | £41,800 | £52,200 | £59,280 |
| £200,000 | £60,000 | £83,600 | £104,400 | £118,560 |
| £300,000 | £90,000 | £125,400 | £156,600 | £177,840 |
| £400,000 | £120,000 | £167,200 | £208,800 | £237,120 |
| £500,000 | £150,000 | £209,000 | £261,000 | £296,400 |
These figures are provided to illustrate the relationship between age and the amount of equity you can release from your home. They are based on the maximum loan-to-values available on AIR sourcing on 27/10/2021. They are subject to criteria and underwriting. Additional amounts may be available via enhancements such as cashback or medical underwriting. If you are interested in equity release you should seek a personalised illustration from a qualified equity release adviser.
What can you do with equity release?
Regardless of how you choose to release equity and how much you release, you can use the money however you like. Some of the ways people use their equity release include:
Equity release products have improved significantly in recent years, in terms of product options, payment options and interest rates, so if you already have an equity release plan in place it can still be worth checking if you can find a better equity release deal. Finding a better deal could save you a lot of money over the long term.
What is the best way to release equity from my home?
Equity release is complicated and you must seek professional advice before going ahead with it.
An equity release adviser will talk through your circumstances an financial goals and provide a recommendation for the best way to release equity from your home as well as exploring other options available to you.
Will there be any money left for my family?
Equity release can affect the value of your estate and the money you can pass on to your loved ones when you die. Some lifetime mortgages give you the ability to make repayments against the loan or its interest.
Lifetime mortgages come with a No Negative Equity Guarantee that ensures you will never owe more than your home is worth.
Find out more in our article Equity release, inheritance tax and your estate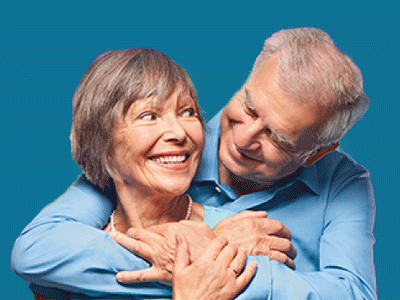 Talk to OneFamily Advice
Talk to us for impartial, whole-of-market lifetime mortgage advice.
Try our equity release calculator
See how much equity you could release by entering your details below.
Important: The loan amounts above are an illustration of the amount you could borrow. The actual amount may vary depending on your individual circumstances. The figures are not guaranteed and do not constitute an offer to lend. The loan amount will need to pay off any existing mortgage secured against the same property.
Liked this article?

You may also be interested in...