The importance of including your family in your equity release journey
Equity release can be a family affair.
Involving your family
Equity release is a huge decision and a long-term commitment. At OneFamily Advice we encourage customers to bring family members into the conversations from the start, as they can be a huge support when going through the assessment and application process.
Family members who are involved can understand not only how it works but also the implications of equity release.
They can:
Be confident that you are receiving the right advice for the right reasons
Ask several follow up questions you might not have thought about, and by having a better understanding of the product they can help you in making a decision
Understand how it will affect the inheritance you leave behind
You can:
Discuss your financial future with them and they can understand how they might be affected
Invite you family members along to the meetings
Inheritance implications
Equity release may mean your family receive less inheritance when you pass away. The lifetime mortgage is repaid through the proceeds of the sale of your property, meaning there could be little, or no inheritance left for your family.
Involving them will help you explain why you want to opt for equity release and enjoy sharing your money with them while you're alive – instead of leaving them an inheritance.
Bringing your family on board
To help bring your family on board, we offer a video-conferencing facility where any number of people can join the conversation. Your loved ones can't give you expert lifetime mortgage advice, but they can help and support you by asking questions. Our advisers can talk you and your family through the benefits, potential risks, fees, and how equity release may affect your inheritance or tax circumstances – giving you extra peace of mind.
Equity release might not be for you. There are alternatives you might want to consider, that are better fit for your circumstances, which our advisers can discuss with you and your family.
Doing it on your own
However, it is not a requirement to involve your family in your equity release journey. It's your property and your decision - but it's vital to seek independent, expert equity release advice, so we're here to help you however you wish to proceed.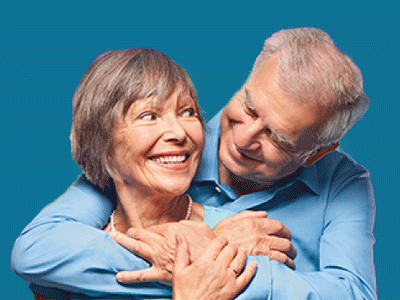 We can help
Find out more about using equity release to help your loved ones in a free initial consultation, where we can answer any questions you may have.
Try our equity release calculator
See how much equity you could release by entering your details below.
Important: The loan amounts above are an illustration of the amount you could borrow. The actual amount may vary depending on your individual circumstances. The figures are not guaranteed and do not constitute an offer to lend. The loan amount will need to pay off any existing mortgage secured against the same property.
Liked this article?

You may also be interested in...