We look closely at the ins and outs of releasing equity from your home, to help you understand the topic better and make an informed choice.
How safe is equity release?
All equity release products are regulated by the Financial Conduct Authority (FCA) with all lenders being members of the Equity Release Council. If you are releasing equity via a lifetime mortgage, so long as you comply with the conditions of the mortgage your home will remain yours and any increase in its value is yours.
Lifetime mortgages carry a no negative equity guarantee to ensure your estate won't have to pay back more than the amount received from the sale of your home - provided the terms of the mortgage are being met.
For many UK homeowners 55 and over, equity release is a useful way to supplement income, repay debts or make life easier for their loved ones. However, equity release isn't entirely risk-free.
The pitfalls of equity release
The main drawback to equity release is that it will reduce the inheritance you leave your family. Equity release is just like any other mortgage, in that the sum borrowed must be repaid with interest at a future date.
Because the interest is compounded, the outstanding balance can increase significantly over time. You can learn more about this in our article How much does equity release cost?
It's important to talk to your adviser about any means-tested benefits you might be claiming as the sum you receive from equity release could have an impact on your entitlement.
If you choose to pay off your plan in full or in part, you can incur early repayment charges.
Learn more about the pros and cons of equity release.
How has equity release been made safe?
Although in the past equity release has received some negative press, the industry has come a long way over the last 15 years to keep you and your home safe.
How equity release & lifetime mortgages have changed
All equity release products are now regulated
Although this wasn't always the case, all equity release products and practitioners are now regulated by the UKs financial services watchdog, the FCA. No lender, broker or adviser can operate in the UK without FCA authorisation.
Your solicitor will ensure all paperwork is in order and help you avoid any legal issues. The Equity Release Council requires that you meet with a solicitor as a compulsory part of the equity release application process.
The equity release code of conduct
The Equity Release Council was founded in 1991 to protect customers from malpractice. Their code of conduct states that:
You must receive financial and legal advice
All products must have a 'no negative equity guarantee'
You can stay in your home for life
All those taking out equity release must have at least one face-to-face meeting with an independent solicitor
Equity release products can only be taken out after receiving advice from a specialist, regulated adviser. They can make sure you clearly understand every stage of the process, how each product works and how they could impact the financial future of you and your family.
As well as getting to know you and talking to you about your financial circumstances, your adviser will look at the whole equity release market and recommend the best product for you.
Equity release products are flexible
Although equity release products are like traditional mortgages in several ways, there are some crucial differences that can benefit the customer.
Many modern equity release plans offer features such as:
No monthly payments - This means you can't get into arrears, or risk defaulting or having your home repossessed as a result.

Fixed interest rates for life - Always know how your balance will increase throughout the mortgage term.

Fixed early repayment charges - If you choose to repay your lifetime mortgage early.

Ad-hoc voluntary payments - These can help you manage the future balance of your lifetime mortgage by reducing the balance on which interest is charged.

Compassionate early repayment charges - This means you can repay a plan without penalty within three years of a partner dying or going into long-term care.

Downsizing protection - Once your plan has been in place for 5 years, you can repay it early without penalty if you sell your home and move to another property.
Where can you get equity release advice?
There are several ways to find an adviser- in fact, OneFamily Advice offer a lifetime mortgage advice service with considerable benefits.
Many modern equity release plans offer features such as:
Independent, impartial, expert advice - This means you can't get into arrears, or risk defaulting or having your home repossessed as a result.
Simple advice fee - Always know how your balance will increase throughout the mortgage term.
Whole-of-market options - We offer an impartial, whole-of-market service to find the best plan for you.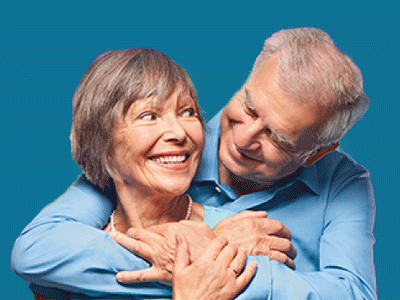 Could equity release work for you?
Find out how much equity you could release from your home.
Try our equity release calculator
See how much equity you could release by entering your details below.
Important: The loan amounts above are an illustration of the amount you could borrow. The actual amount may vary depending on your individual circumstances. The figures are not guaranteed and do not constitute an offer to lend. The loan amount will need to pay off any existing mortgage secured against the same property.
You may also be interested in: