Pocket money or part-time work: what's best for my teen?
The earlier your children learn the value of money, the better as having a sense of financial responsibility can help children form healthy money habits later in life.
The most effective way for your teen to learn about money is through hands-on experience managing their own, but what's the best way to give them this experience?
Should I give my teen pocket money?
Giving your teenager a set allowance can be a great way to help them learn to manage their money, but it might not be the right option for every teenager or parent.
There's a few things to think about if you do decide to give your teen pocket money, such as how much to give them, how often, and if they should do any work to 'earn' it such as chores around the house.
What are the benefits of giving my teen pocket money?
Pocket money will help your teenager learn how to manage their money. Being given a set amount of money every week or month will help them learn how to prioritise their spending and how to budget for their own expenses, as they know they'll have to make that amount last until their next "payday".
Having a fixed allowance is great practice for adulthood, whether your teen goes into full-time employment or freelance work in the future.
It can teach your teen the value of money and how they might not always be able to afford everything they want. Whatever they might want to buy that isn't covered by their allowance can teach them a valuable lesson on setting savings goals and putting money away over time!
How much pocket money should I give my teen?
According to a report published by GoHenry, the average weekly allowance for teenagers in the UK between the ages of 16 and 18 is around £14, which adds up to around £56 a month.
But the right amount of pocket money will be different for every parent and every teen.
Take the time to sit down and talk to your teenager so you can come up with a plan together.
Ideally, they'd probably like enough money to cover all their expenses, such as transport and phone bills, as well as the cost of going out with their friends and buying essential items.
You might like to make sure you're giving your teen enough money for them to enjoy themselves, but covering all their expenses could be too much.
An allowance that's so big they're able to buy everything they want, such as new technology or expensive clothing every single month, could make them lazy. It also means they'll miss out on learning how to save up for the things they really want, which can be a valuable skill to carry into adulthood.
So, the first step is finding out what their essential expenses are and what's most important to them. Do they prioritise parties and socialising or would they rather invest in their hobbies?
This can help give you both a clear picture of how much money they need compared to how much they'd like. It's also a great exercise to teach them negotiating skills and a way to strengthen your relationship, as you'll gain a better understanding of your teen and their life.
Should my teen get a part time job?
When your child is old enough, a part time job can help pay for their own lifestyle. They could also get a full time temporary job during school holidays or even work on a side hustle or freelance work.
Having a part time job or a side hustle can be a valuable experience for teenagers for many reasons.
They'll be earning their own money through hard work, which can help them learn the value of money. They'll learn how to work out how many hours of work they need to do to buy the things they want!
They can grow a lot as people, depending on the job they get. A retail job, for example, can help them gain confidence, be more patient and learn how to work with different people.
They can learn important skills that could help them in their future career. If they get the right part time job, it can even become the first bit of work experience in their CV when they dive into full-time employment later.
When considering pushing your teen to get a part-time job, it's important to remember that they are, in fact, still teenagers!
They'll still need time to focus on their studies, get enough rest, hang out with their friends and have a normal, balanced teenager life.
These are their formative years, so it's the best time for them to learn meaningful skills such as the value of money and how to manage it, but they should also have time to have fun, explore their interests and just enjoy being young.
What's the best way for my teen to learn about money?
Everybody learns differently and the best way for you to help your child learn about money will depend on their learning style as well as your family life and what your teen already has going on in their own life.
For example, regular commitments outside of their studies, such as being part of a sports team or a club, can make it difficult for them to take on a part-time job.
Or, you might want your teen to focus on getting good exam results, and only choose to push them into getting a part-time job if they seem like they have too much time on their hands.
You could also give them a smaller allowance to top-up their job or side hustle income, so they can work fewer hours while still learning from earning their own money.
At the end of the day, it's all about understanding your teen, their responsibilities, their worries and what makes them happy!
How can I give my teen a financial boost into adulthood?
Whether you've been giving them pocket money or encouraged them to work to earn an income, your teen will be an adult one day and they'll have to fend for themselves. No matter how much experience they have managing their finances, striking out on their own can be stressful and it can take time until they're self-sufficient.
To help give your child a boost when they turn 18, you can start saving for them early on. If they have experience in managing their own money, by the time your teen gets access to their savings at 18 they'll have developed a sense of financial responsibility, meaning they'll be better equipped to handle a lump sum.
Junior ISAs
A junior ISA can be a great way to put some money away over time for your child, as only the child it's meant for can access it and only when they turn 18.
Junior ISAs are tax-free savings accounts for children, meaning your teen won't pay any tax on the money they get when they turn 18. You can open a junior ISA for any child 17 or younger (15 or younger for a OneFamily Junior ISA), so it's never too late to start!
If they've been working a side hustle or a part-time job, you could even match their monthly income and put that amount into their junior ISA for them as a delayed reward for their hard work. Or if you've been giving them pocket money, you could let them know about their savings account early on so they can budget for their own savings goals.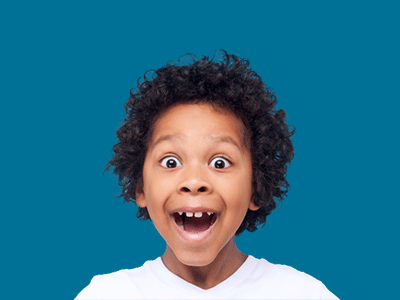 OneFamily Junior ISA
With our stocks and shares Junior ISA you can start investing from just £10 per month up to a maximum of £9,000 each year on behalf of a child. Anyone can pay in, and the child will gain access to the account once they are 18 years old.
Junior Bonds
If you'd like to save for your child but you're not sure they'll be ready to manage their savings on their 18th birthday, a tax-exempt savings plan, such as our Junior Bond, could be a good option.
Our Junior Bond is a fixed-term savings plan, meaning you can choose to save for anywhere between 10 and 25 years.
The money will be locked in for your child, but you can set it up so they get it on their 21st birthday instead of their 18th, for example. You can pay either £25 a month or £270 a year into a Junior Bond, which matches up nicely with the average allowance of teenagers in the UK and it doesn't interfere with any ISA allowances.
Junior Bond
Our Junior Bond is a Tax-Exempt Savings Plan designed to help you save on behalf of a child for ten to 25 years. You can open one for any child under the age of 16 and when the policy matures the child will receive a tax-free lump sum.
Our Junior ISA and Junior Bond both invest in stocks and shares. This means they have good long-term growth potential, but the value of your investments could go down as well as up so your child could end up with less money than you've put in.
Helping your kids learn about money
You may also be interested in:
We all want our kids to be ready to deal with the costs of flying the nest. The question is – how can we help prepare them?
Making good financial decisions now can lead to a wonderful gift for their future. Find out the most popular options available to you when it comes to saving for your children.
Discover the UK's best places to live and work based on quality-of-life factors including value for money and work opportunities.
Our members voted for RedSTART to become our new charity partner – but what is RedSTART, what do they stand for and how can you help?