Using equity release as an alternative to downsizing
Releasing equity from your home can help you pay off debts and make improvements to help you stay living in it for longer.
We get attached to our homes
The benefits of downsizing are clear – selling a home and buying a smaller, cheaper place will not only free up cash, but the new property may be easier to maintain or navigate into old age.
Many of us would like to retire without having to move, and this feeling is likely to intensify with age. It may not be just about the property itself, but also its location and the family, friends, community and services nearby.
Releasing equity as an alternative to downsizing
One alternative to downsizing is releasing equity in your home. The most popular way of doing this is with a lifetime mortgage, which involves borrowing against your home.
If you choose to release equity you can spend the money however you like, but popular reasons that people use equity release include:
Important information
A lifetime mortgage is a loan, so there is interest applied which 'rolls up' over time. You don't have to make payments against the loan or the interest, but many lenders have options for you to do so if you wish.
The loan is repaid through the sale of your home when you die or enter long term care.
There are several pervasive myths about equity release. If you are considering a lifetime mortgage it's important to know:
Equity release requires advice
Equity release is a big financial decision. It can affect your benefit entitlements and will reduce the amount of money you can pass on to relatives when you die.
You must speak to a qualified equity release adviser before you can release equity in your home. They will help you to understand if equity release is right for you and will help you to find the right product for your needs.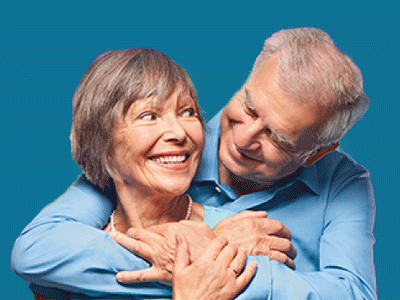 Find out if equity release is right for you
Get a free initial consultation with OneFamily Advice.
We charge a simple fixed fee of £950 for our whole-of-market advice, only payable if you accept the recommendation of one of our advisers.
Try our equity release calculator
See how much equity you could release by entering your details below.
Important: The loan amounts above are an illustration of the amount you could borrow. The actual amount may vary depending on your individual circumstances. The figures are not guaranteed and do not constitute an offer to lend. The loan amount will need to pay off any existing mortgage secured against the same property.
Liked this article?

You may also be interested in...