Types of lifetime mortgage
Roll-up, interest-only or drawdown? In this article we explore the different types of lifetime mortgage.
Roll-up lifetime mortgage
A roll-up lifetime mortgage is a loan secured against your home. The lifetime mortgage provider gives you a tax-free cash lump sum, but you do not have to make repayments on interest or capital. This means you can't get into arrears, or risk defaulting or having your home repossessed as a result. However, your home can still be repossessed if other terms of loan are not adhered to.
Instead, the interest is 'rolled up' and added to the total loan and is designed to be repaid when you die or move into permanent long-term care.
How much you can borrow varies according to the equity release provider, the value of your property, and your age. The younger you are, the less you can borrow, as theoretically you are likely to live longer and accumulate larger debt. Interest is compounded on a roll-up lifetime mortgage. This means it's calculated on the sum of the original loan, plus the interest charge in the first month (or year). With each month (or year) that passes, this process continues.
The amount owed on a roll-up lifetime mortgage can grow rapidly. Choosing a product with a 'no negative equity guarantee' means that when you finally repay the debt (when you or the last person dies or goes into long-term care) the amount that needs to be repaid will never be more than the value of your home. All lifetime mortgages from Equity Release Council-approved providers offer 'no negative equity' guarantees.
Most lifetime mortgages offer fixed interest rates to protect against future rate increases, but you will not benefit if interest rates fall.
Interest only lifetime mortgage
With this type of lifetime mortgage you have the option to pay the interest on a monthly basis. You can also select your level of contribution, so you pay only part of the interest. If you cannot afford to pay the interest or decide to stop paying it, the loan converts into a roll-up lifetime mortgage.
As an example, you borrowed £100,000 through an interest only lifetime mortgage and made all the interest repayments, the £100,000 loan would need to be paid off when you pass away or move into long-term care. Your family will need repay what you owe to the interest only lifetime mortgage provider first before benefiting from the sale value of your home.
What is a drawdown lifetime mortgage?
This type of lifetime mortgage gives you the freedom to release money from your home as and when you like – rather than in a single lump sum. In other words, you take a smaller initial sum and the rest is kept in a cash reserve facility, ready for you to 'draw down'. You can draw down further cash amounts over time - either when needed or on a regular basis.
Because you take out smaller amounts of money, over a period of time, your debt grows more slowly. You only pay interest on the cash you've drawn down, so these plans can often work out to be more cost-effective as the interest grows at a slower pace. However, you may end up with a series of different interest rates applied to the various withdrawals. There are no monthly repayments– the full loan and interest are repaid when your home is sold (when you pass away or move into permanent long-term care).
Advantages and disadvantages to lifetime mortgages
Although equity release products are like traditional mortgages in several ways, there are some crucial differences to consider.
Getting advice
Equity release is a big decision and financial commitment related to your home. There's a lot to consider, that's the reason lifetime mortgages are only available through a specialist regulated adviser.
OneFamily Advice are an expert team of impartial, whole-of-market, qualified advisers. We only recommend products with no negative equity guarantee. Get in contact so we can answer all your questions, guide you through the lifetime mortgage process and help you make the right decision for your circumstances.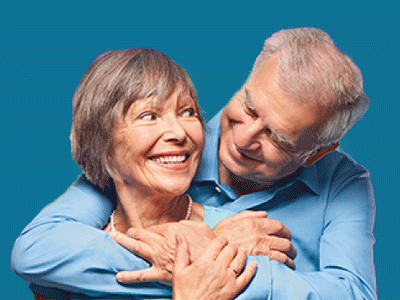 OneFamily Advice
Call us now to for a free initial consultation on 0800 144 8244* or book a call back now
*Lines are open Monday to Thursday 8am to 6:30pm, Friday 8am to 5:30pm and Saturday 10am to 2pm
Calls may be recorded and monitored for training purposes. Calls to freephone numbers are free from UK landlines and personal mobile phones. With business mobiles the cost will depend on your phone provider. If you'd like to know more, please ask your provider.
Try our equity release calculator
See how much equity you could release by entering your details below.
Important: The loan amounts above are an illustration of the amount you could borrow. The actual amount may vary depending on your individual circumstances. The figures are not guaranteed and do not constitute an offer to lend. The loan amount will need to pay off any existing mortgage secured against the same property.
You may also be interested in: