Five reasons to seek advice when releasing equity
You must contact a registered independent financial adviser to apply for an equity release scheme on your behalf. But it's worth asking for their advice before you apply. Here's why.
1. They can give you advice tailored to your needs
A regulated lifetime mortgage adviser will check that you're eligible for equity release and guide you through your options.
They can explain everything you need to know including any terms that you don't understand. They'll also check you meet the basic criteria for a lifetime mortgage and they'll know what questions to ask to help you decide if equity release is right for your financial situation and future plans.
Once they have all the necessary information, they'll be able to recommend whether releasing equity from your home is the right option for you.
2. They can tell you about all the different offers out there (and save you money!)
Independent financial advisers give what's called "whole-of-market lifetime mortgage advice" which saves you time and money.
This means the adviser researches all the equity release products that are currently available to recommend one that's best value and most suited to your needs.
They'll compare different products by looking at things like how competitive the interest rates are and what charges you'd be asked to pay. They can also filter out any products that don't have the right features for you.
3. They can make sure you never have to pay back more than your home is worth
All lenders that are approved by the Equity Release Council offer what's called a 'no negative-equity guarantee', which means you can't owe more than your home is worth.
A lifetime mortgage adviser will check if a lender is approved so you can make sure that the plan you take out won't leave you with debt that's more than the value of your property.
As long as you meet the terms and conditions of your lifetime mortgage, you'll therefore never have to pay back more than the amount you'll get when your home is eventually sold.
4. They can protect your family's inheritance
If you decide to release equity from your home, your family will need to pay this back when they sell your house after you die, meaning they have less money to inherit.
A specialist adviser will take the time to explain how you can reduce the impact this has on the amount they inherit.
For example, some lifetime mortgage plans come with inheritance protection, which lets you separate a portion of your home's future value to guarantee your loved ones inherit at least this portion.
5. They can tell you if a lifetime mortgage isn't right for you
A specialist adviser will look at your current and future needs, financial circumstances, family situation, life plans and any concerns you may have before recommending that you release equity.
They might suggest that downsizing, withdrawing from your savings and investments, remortgaging your property or getting financial help from your family are better options for you.
This is because using a portion of your home wealth may reduce the value of your estate and could affect what means-tested benefits you can apply got.
Find out how much equity you could release from your home with our equity release calculator.
Is equity release for me?
OneFamily Advice offers whole-of-market lifetime mortgage advice.
We will look at your situation and discuss your options with you, so you can always be confident in the decision you make. We're also on hand to answer any questions - no matter how big or small.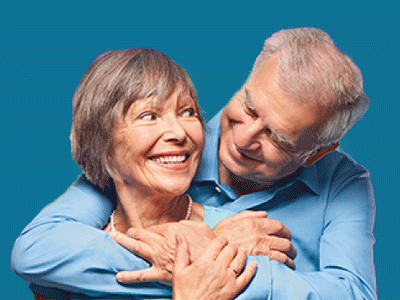 Give us a call today
Our qualified, expert adviser will be glad to guide you through the process and offer recommendations in a free initial meeting.
Call us on 0800 144 8244* or request a call back.
*Lines are open Monday to Thursday 8am to 6:30pm, Friday 8am to 5:30pm and Saturday 10am to 2pm
Calls may be recorded and monitored for training purposes. Calls to freephone numbers are free from UK landlines and personal mobile phones. With business mobiles the cost will depend on your phone provider. If you'd like to know more, please ask your provider.
Try our equity release calculator
See how much equity you could release by entering your details below.
Important: The loan amounts above are an illustration of the amount you could borrow. The actual amount may vary depending on your individual circumstances. The figures are not guaranteed and do not constitute an offer to lend. The loan amount will need to pay off any existing mortgage secured against the same property.
Liked this article?

You may also be interested in...